Stern Auditorium/Perelman Stage, Carnegie Hall
Pepper Choplin, Composer/Conductor
Choplin: Once Upon a Morning: From Resurrection to Pentecost
Joseph M. Martin, Composer/Conductor
The Music of Joseph M. Martin
Wallace Presbyterian Church Chancel Choir
All Saints Lutheran Church Chancel Choir
First Baptist Church Chancel Choir
St. Elizabeth Seton Choir
Aiea Seventh-day Adventist Church Choir
Cary Community Choir
Southwest Indiana Cantata Choir (Indiana, USA)
Peace Lutheran Church, Camarillo California
Cumberland Choral Arts, Fayetteville (NC)
Fontbonne Hall Chamber Choir
Shenendehowa United Methodist Church
Participating Group Directors
Wallace Presbyterian Church Chancel Choir
Karla Casteen
As a child of the Wallace Presbyterian Church in Wallace, NC, Karla Casteen began serving as the church organist in 1981. In 1989 she became the Music Director and has provided musical leadership at WPC since. She directs the adult chancel choir, the handbell choir and works with children's music. With a Masters degree in Music Education, Karla taught K-12 choral and band music for 25 years before moving into the world of teacher professional development, all while continuing her work with WPC choirs. Karla lives in Wallace, NC with her husband of 40 years, Wayne. She is especially proud of her 2 musical sons, 2 beautiful daughters-in-law, and 4 young grandchildren.
Wallace Presbyterian Church sits on a corner on Main Street in the small town of Wallace in southeastern North Carolina. The WPC Chancel Choir has been a part of worship there since the church's beginnings in 1884. The small but dedicated and talented group of volunteer singers leads the weekly traditional worship service as well as special services throughout the church year. Working together for 31 years, our accompanist and director guide a music program that is a vital part of WPC worship. Our WPC Choir prayer is that we open hearts, minds, and souls for worship and praise to God.
All Saints Lutheran Church Chancel Choir
Lauren N Grangaard
Lauren graduated with a BM from Bowling Green State University. Lauren currently serves as the Director of Music and Worship, Chancel, Handbell and Cherub Bell Choirs. Lauren is a member of the AGO, ACDA, OMEA and the ALCM. Lauren is also an adjudicator for OMEA events and teaches preschool music. Lauren sings with the Columbus Symphony Chorus and serves as Vice-Chair for the board. Lauren has played trumpet with the Heisey Wind Ensemble since 2005 under the direction of Dr. Russell Mikkelson, and serves as board member and Librarian. Lauren is married to Andy and they have one daughter, Penny.
The All Saints Lutheran Church Chancel Choir, from Worthington, Ohio, is comprised of singers who prepare classical choral works for Traditional Sunday worship services. The group presents Masterworks in worship during the seasons of Advent and Lent. During a stay-at-home order, the choir members continued to share the Gospel through virtual choir. The choir comes together with their shared purpose of strengthening their own relationship with God and deepening the worship experience. The Chancel Choir strives to welcome and inspire people to share their musical gifts to the glory of God and to motivate all to spread the Good News.
First Baptist Church Chancel Choir
Rev. Susan Taylor Davis
Susan Davis currently serves as Associate Minister of First Baptist Church in South Boston, VA, where she has directed the music program since 1996. She is a graduate of Meredith College, where she earned a Bachelor of Music with a concentration in piano, and Southeastern Baptist Theological Seminary, where she earned a Master of Divinity. She is honored to served the church and work with it's wonderful choirs. She is also the director of the Summer Community Choir in South Boston. As a minister, she is passionate about being involved in people's lives and ministering to them in all phases of life situations. She has two grown daughters, Emily Davis and Erin Davis Flowe and is the proud grandmother of one grandson, Mason. Our choir is honored and proud to be a part of this remarkable event and to work with Pepper Choplin, one of our favorite composers.
The Chancel Choir of First Baptist Church in South Boston, VA is made up of a variety of very talented individuals, who are dedicated to sharing in worship leading through music and enjoy making music together. They enjoy singing a variety of musical styles and are known in their small town for their excellence in music. While all choir members who had planned to be a part of this great experience pre-pandemic are unable to be with us, many are still here and are looking forward to singing under the direction of Pepper Choplin.
St. Elizabeth Seton Choir
Linda Smith McKeague
Linda Smith McKeague has been the Director of Music at St Elizabeth Seton since 1989. Linda received her Bachelor of Music Education at De Paul University in Chicago and her Master's of Education at National Louis University in Chicago. Being the Director of Music at St. Elizabeth and praising God through music with the people of Seton has brought her great joy.
The St. Elizabeth Seton Choir is a spirit-filled ensemble comprised of the Adult and Teen Choirs. They are a talented, versatile group of singers who complement the worship at our parish each weekend, special events and at various concerts throughout the year. Their music brings great joy to the parish and the community.
Aiea Seventh-day Adventist Church Choir
David Collins
David Collins is a retired music educator who has taught choir, band, elementary music, and voice at the elementary, junior high, high school and college levels. He has sung in a production of "I am the Way" with Jerome Hines, sung the role of King Caspar in "Amahl and the Night Visitors", and has performed with Dave Brubeck in Brubeck's mass "To Hope". David has been the tenor soloist in many performances of Handel's "Messiah" throughout the United States and Canada. He has also been a member of the Portland Opera Chorus. David is currently the director of the Aiea Seventh-day Adventist Church Choir, a position he has held for 5 years.
The Aiea Seventh-day Adventist Church Choir from Oahu, Hawaii, was started in the late 1960's by Dr. Bennett Lau, an organist and music minister of the church. Under his expert leadership it grew into a 30-40 member group that performed service music and cantatas at Christmas and Easter. The choir also toured the neighbor islands of Hawaii as well as other Adventist churches on their home island of Oahu. After Dr. Lau left the state in the 1990's, the choir continued under the leadership of Kenneth Fujimoto and Leinaala Wong. Stephen Severin become the leader in the early 2000's until David Collins took over the leadership role in 2017. The choir is currently a 28 member group that performs cantatas at Christmas and Easter.
Cary Community Choir
Pepper Choplin
Pepper Choplin, Cary Community Choir's conductor, is a renowned composer and conductor of church music. Pepper received his Bachelor of Music degree from the University of North Carolina at Greensboro and a Master of Music degree in composition from Southwestern Baptist Theological Seminary. His published works include over 300 anthems for church and school choir with 20 church cantatas and two books of piano arrangements. Over 150 groups have commissioned him to write original works for them. In 2013, Pepper made his Carnegie Hall debut in a joint concert with Joseph Martin and since then, he has conducted seven concerts of his music at Carnegie Hall and Lincoln Center. He has also performed his cantatas in Raleigh's Meymandi Auditorium with area church choirs that combined to make up a 250-voice choir accompanied by an orchestra. Pepper is the third director of the Cary Community Choir in its 51-year history.
The Cary Community Choir of Cary, North Carolina, is an all-volunteer, 100+ voice choir that assembles annually to present the Christmas portion of Handel's Messiah. The singers gather for four rehearsals in preparation for the December concert which is presented at various Cary churches. An orchestra and soloists are selected to accompany the choir. The annual concert is Cary's longest-running tradition with the choir celebrating its 50th anniversary in 2021.
Southwest Indiana Cantata Choir (Indiana, USA)
H. Joyce Kim-Rohrer
Adjunct Music Professor H. Joyce Kim-Rohrer has been teaching woodwind classes at Vincennes University since the fall of 2019. She received her BS degree in music education from the University of Illinois. While earning her Masters degree, Professor Kim-Rohrer soloed with the Montana State University orchestra as the school concerto winner. After teaching music in the public schools for 31 years, she retired to babysit her two grandsons. Mrs. Kim-Rohrer assists at many area school band programs, teaches private lessons, and directs the Westminster Presbyterian Church choir and the Southwest Indiana Cantata Choir.
The Southwest Indiana Cantata Choir (SWICC) began when our city turned 200 years old, and we were commissioned to sing at the July 2016 community gathering. Singers from this choir performed two Pepper Choplin Christmas cantatas in December 2018 and 2019. The choir is made up of youths and adults from more than seventeen churches in five surrounding counties. The choir for the most recent cantata had 26 members with a 12-member orchestral ensemble accompanying the group. It is our hope that each year SWICC will grow and involve many more in our community and surrounding counties.
Peace Lutheran Church, Camarillo California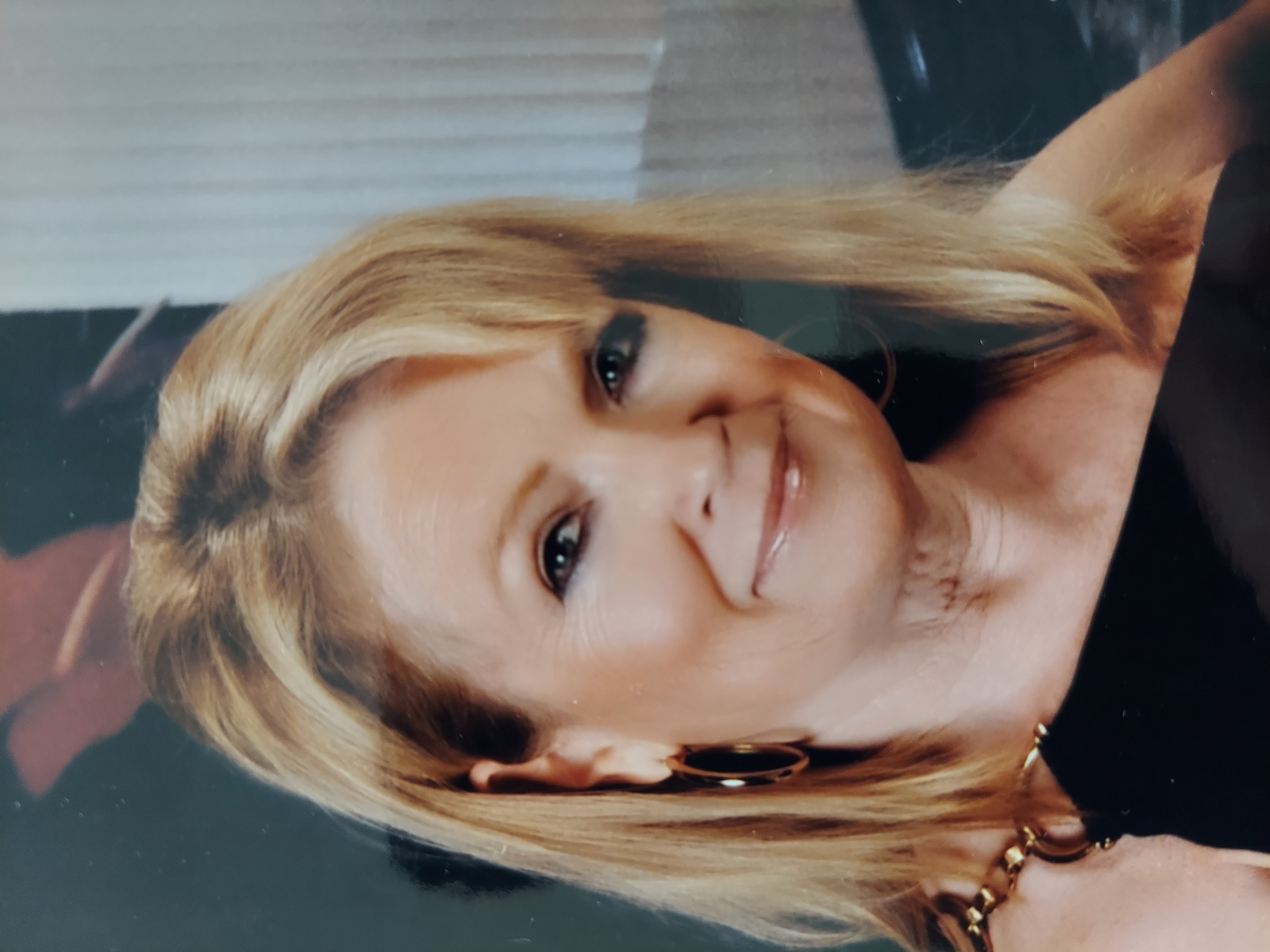 Linda La Jeunesse
Linda was born and raised in New York. At the age of ten, she began singing in her church choir and also playing clarinet all through school. High school/college musical leads added to her joy of music. After moving to southern California with her family at the age of 21, different careers along with being a church choral director for the past 40 years, have kept her busy. In addition, Linda has been married for 34 years and raised her music loving daughter, Renaye.
Renaye La Jeunesse was brought up with music in her every day life. (her mother's strong influence. Piano lessons, singing in the Jr. Choir and Adult Choir, accompanying the children's choir and currently ringing Handbells for the past 16 years . Presently, she also work's as an Administrative Assistant in the management of Deckers Corp. in Goleta CA. Renaye lives 3 blocks from the ocean and loves to run on the beach with her two adorable Morkies named, Joey Tribbiani and Brigitte Bardot.
Cumberland Choral Arts, Fayetteville (NC)
Dr. Michael Martin
Dr. Michael Martin is in his 11th year as the Artistic Director for Cumberland Choral Arts. He completed his Ph.D. at Kent State University, Kent, Ohio, following 18 years of public school teaching in the capacity of orchestral, choral, and instrumental positions in Maine, New Hampshire, and Massachusetts. Dr. Martin serves on the state board of the American Choral Directors Association, NC Music Educators Association, and is currently in his 15th year as a Full Professor at Methodist University, Fayetteville, North Carolina, where he is the Director of Choral Activities and Music Education, and Coordinator for Fine Arts Management.
Cumberland Choral Arts is celebrating 30 years of serenading Fayetteville and the Sandhills Region of North Carolina. The community chorus began as the Cumberland Oratorio Singers after its founder, Alan Porter, combined local singers with his Methodist University choir to pay tribute to Wolfgang Amadeus Mozart on the bicentennial of his death. Dedicated to bringing classical choral works to the greater Cumberland County area, the group has expanded its repertoire to include jazz, opera, spirituals, standards, and music from the stage and screen. A virtual choir video from CCA's interrupted "The Road Home" season led right to Carnegie Hall!
Fontbonne Hall Chamber Choir
Anastasia Rege
Anastasia Rege is a New York based soprano and music director with over 10 years of experience on stage and in the classroom. Anastasia is currently an active music educator at Fontbonne Hall Academy in Brooklyn, NY where she directs two choirs, a rock band, a drumline, and teaches three levels of piano and music history. An advocate for new music, she has sung premiere performances internationally and throughout the United States. Notable performances include a world premiere operatic trio in Milan, Italy; a modern premiere of newly discovered Renaissance villancicos in Quito, Ecuador; art song premieres at The National Opera Center; and choral composition premieres at Lincoln Center, Carnegie Hall, and Brooklyn Academy of Music. An experienced church musician, Anastasia is currently the Director of Music Ministry at St. Columba Church in Brooklyn, NY where she acts as cantor, choir director, and organist. Additionally, she acts as artistic director for JACOPERA, a company she cofounded in 2014 with the mission to make opera relevant, tangible, and accessible to younger generations through The Opera Dolls, a line of interactive musical toys that expose children to classical music. Anastasia received her Bachelor's of Music at the University of Connecticut and a Master's of Music in Vocal Performance and Advanced Certificate in Music Education from the Brooklyn College Conservatory of Music.
The Fontbonne Hall Chamber Choir is the premiere vocal ensemble at Fontbonne Hall Academy, an all girls Catholic school in Brooklyn, NY sponsored by the Sisters of Saint Joseph. The choir performs extensively in the community and at school events and liturgies. The choir is composed of singers of all grade levels who perform a diverse repertoire with a concentration on sacred music. Last year, the Fontbonne Chamber Choir was a featured ensemble in the American Federation Pueri Cantores "Choirs In Quarantine" article series. The ensemble is performing at Carnegie Hall for the second time and is grateful to be collaborating with DCINY.
Shenendehowa United Methodist Church
Lauri Nair
Lauri has been the Coordinator of Music Ministries at Shenendehowa United Methodist Church and director of this group for 42 years. A graduate of Ohio Wesleyan University. She is a retired music teacher having taught for 34 years in Saratoga Springs, NY. She had travelled with Joseph Martin and the American Tapestry Choir over a dozen times, singing in churches around Europe and the United States. She also sang for 16 years at the Saratoga Performing Arts Center with the Philadelphia Orchestra under the batons of numerous famous conductors including Eugene Ormandy, Robert Shaw and Aaron Copland
The Chancel Choir of Shenendehowa United Methodist Church has been in existence for over 60 years. We have a long history of combining with other church choirs to present concerts for missional purposes, helping those less fortunate in our area. The group here includes singers from our choir as well as those larger groups.